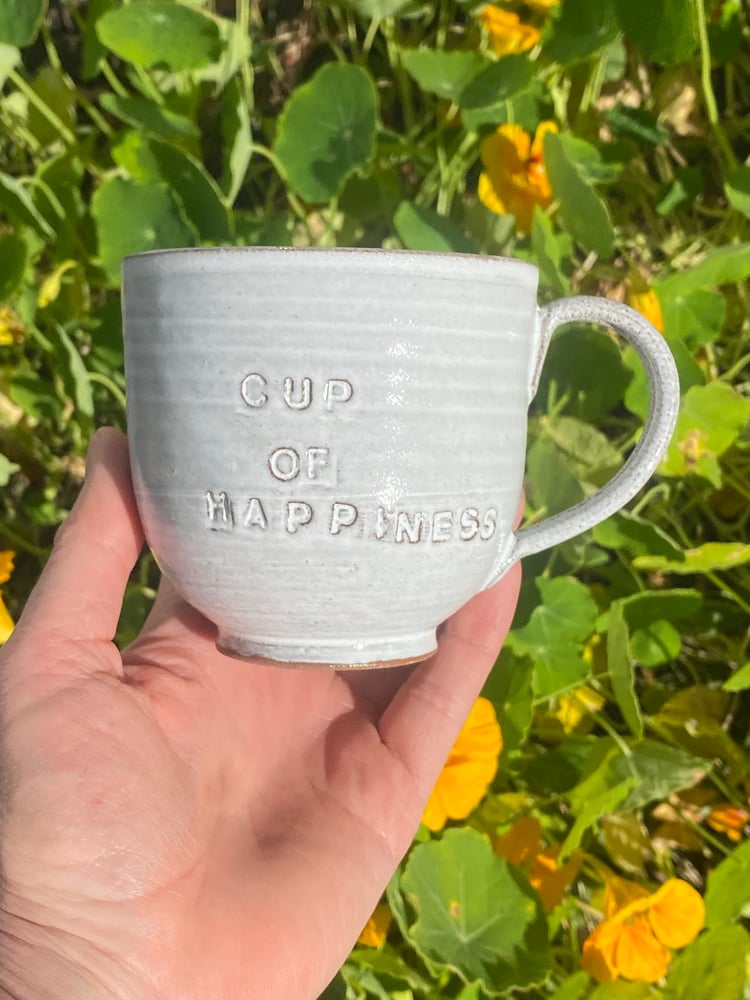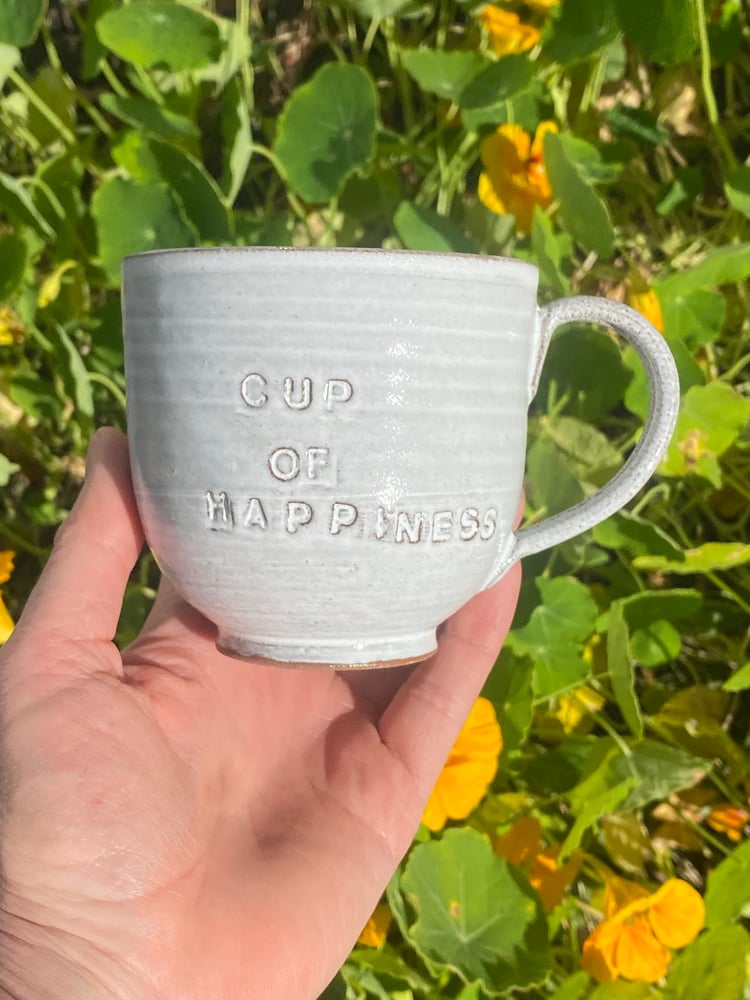 CUP OF HAPPINESS Mug
$35.00 / Sold Out
The debossed text CUP OF HAPPINESS Mug perfectly for your favourite drink anytime of the day. Decorated with pink underglaze inside the mug.
Made from high fired, terracotta clay, safe to use in the dishwasher and microwave.
Approximate dimensions 9cm high, 9cm Rim Diamiter and Foot Diamiter 5cm
Please contact for postal quotes outside Australia.